There are so many unique nurse gift options, whether you are celebrating a birthday, graduation or simply expressing a gesture of thanks.  In this blog, we are going to explore a variety of gift options that nurses are sure to love. If you're looking for something creative, homemade, inexpensive, or something special for that nursing student in your life – you'll find it here!
CREATIVE GIFT IDEAS
WORLD'S BEST NURSE MUG
There's no better way to start your day than with a reminder of how AWESOME you are!  That special nurse in your life deserves that same feeling. Imagine the smile on his or her face when they pull out their "World's Best Nurse" coffee mug each day.  This mug is just the ticket for a great shift ahead.
OFF DUTY NURSE SOCKS
Every nurse deserves a break, even if it means he or she needs to spell it out for people!  Not only are these socks cozy, but they stand as a great reminder to keep "work talk" to a minimum…in a nice passive-aggressive way!
EKG HEARTBEAT RING
This beautiful ring is a great reminder of how precious life is and the huge impact nurses make in it.  According to the Etsy owner, this is an accurate EKG heart tracing – which is rare with other rings on the market.  Give a gift from the heart (pun intended) to the nurse in your life that gives so much of theirs.
NURSE-LIFE CANDLES
After a long shift, every nurse needs some down time and a way to quickly relax. A candle is the perfect gift to do just that!  Not only does this gift hold the key to relaxation, but it adds some comic relief as well.  Choose from a variety of "nurse sayings" and scents to add the perfect mix of calm and joy.
FOOTMATE SYSTEM
Every nurse deserves a foot massage after their shift, and since you'd probably rather not commit to that task – give a gift that can take your place!  Meet the FootMate System – this is the perfect way to send some TLC to your favorite nurse.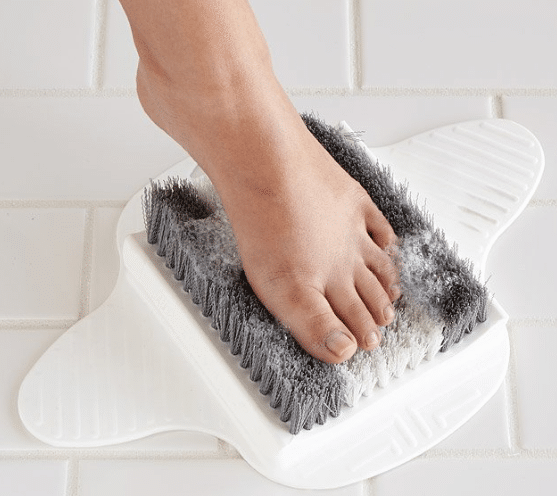 SURVIVAL KIT FOR NURSES
Let's be honest, nurses have difficult jobs, not only physically but emotionally too.  Why not give that special nurse in your life a "survival kit" to open when the going gets really tough.  It may not take away all the stress, but we're sure the gesture and goodies inside will bring  happiness.
PAIN KILLER COOKIES
The best way to someone's heart is through their stomach and these "pain killer" cookies will do just that! Follow this step-by-step guide to ensure your sweet treats turn out perfectly.  The nurse on the receiving end of these scrumptious delights will surely thank you!
THANK YOU FOR YOUR COMMIT – "MINT"
Nursing isn't just a job – it is a full-time commitment to ensuring patients are treated with respect, dignity and the utmost quality of care.  Nursing is definitely a calling to serve others in such a selfless way. This is the perfect little gift to show your appreciation in a light-hearted, but thoughtful way.
YOU'RE A LIFESAVER
This is a cute and simple way to show your appreciation.  Nurses are truly lifesavers and this gift is a cute reminder of just that!  You can simply make a "you're a lifesaver – thanks for all you do" tag using supplies at home or you can order them on Etsy.
STETHOSCOPE COVER
Making a stethoscope cover may bring out one of the following emotions, great joy or extreme frustration.  If you're anything like me, you'll experience the latter. So, here's the great news…if you are not "one" with a needle and thread there are other people in this world that are!  You can find so many cute patterns and colors on Etsy – handmade by someone else.  Don't think of it as cheating, think of it as using your resources wisely.  It's the thought that counts anyways!
INEXPENSIVE GIFT IDEAS
YOU'RE THE BALM
Nurses are the BALM…I mean bomb!  This is a fun and inexpensive way to show your appreciation to an awesome nurse or floor of nurses. You can purchase this "You're the Balm" template from Etsy and print it from the comfort of your own home.  After that all you need to do is buy the lip balm and cut a hole in the paper to place the lip balm in.  Easy peasy!
SYRINGE HIGHLIGHTER PENS
Every nurse seems to have a love for good pens!  These are not your average pens – these are wow pens!  The syringe pen is just the thing to bring immediate joy to that special nurse in your life. The lucky nurse doesn't get just one pen, but twenty four!  These long lasting pens will be all the envy on the nursing floor.
COMPRESSION SOCKS
Let's be honest, nurses don't have much if any down time to sit during their shifts. Therefore, it is important for nurses to take care of their legs and feet.  Compression socks can do wonders when it comes to preventing varicose veins and alleviating leg and foot pain. The nurse in your life will think of you every time they slip these on before their shift!  There are a lot of color options to choose from on Amazon.
NURSE COLORING BOOK
Coloring is no longer for children, adult coloring books are all the rage. The Ultimate Nurse Coloring Book is the perfect gift to reduce stress and bring relaxation to a nurse's life. Nursing is a very rewarding career, but also quite stressful.  This coloring book will help the nurse in your life stay grounded after each shift, and will even provide some laughter as well. You can buy it on Amazon and have it directly shipped to a nurse in need!
NURSE KEYCHAIN
This keychain is a great reminder before each shift how important and crucial a nurse's job truly is.  This keychain will stand the test of time – it is stainless steel with a thick ring which is not easily broken.  Perfect gift to remind a nurse in your life how important they are.
NURSING STUDENT GIFT IDEAS
FIRST YEAR NURSE BOOK
This is the perfect gift to give a nursing student in preparation for his or her first year in the profession.  This book provides first-hand accounts from nurses to ensure newbies start off on the right foot. Inside are numerous tips and advice on how new nurses can plan, prioritize, handle difficult patients, alleviate stress and develop their skills as a nurse. Give the nursing student in your life the extra boost of confidence they need to thrive during their first year as a nurse.
PRESCRIPTION INSULATED TRAVEL MUG
Coffee or any other caffeinated beverage is a must for any nursing student.  It only makes sense for them to drink their favorite "pick me up" beverage in a hilarious prescription insulated travel mug!  This is a practical and fun gift to give – it is sure to get a lot of use.
NETTER'S ANATOMY COLORING BOOK
Learning anatomy has never been so fun!  This coloring book will reinforce your classroom knowledge and ensure that you become a master of anatomy.  Give the gift of relaxation and learning – what a great combo for your favorite nursing students!
STETHOSCOPE
If you really want to give a WOW gift, the 3M Littmann Classic Stethoscope will do just that! This is the perfect graduation gift and definitely will be put to great use as the nurse in your life begins their career.
NURSE IN TRAINING SWEATSHIRT
As a nursing student, there is a lot of time spent studying, so why not give your nursing student the gift of comfort!  The nursing student has enough to worry about, don't let their wardrobe be one of them. They will be the envy of all the nursing students with this awesome sweatshirt.
Whether you choose one of these gifts or find something else for that special nurse in your life, you'll find that any gesture will be greatly appreciated.
RESOURCES:
For more information on Nurses PRN, visit: https://www.prnhealthservices.com/